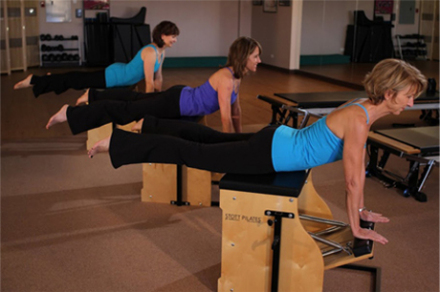 Welcome to The PilatesBody, Inc.
The PilatesBody, Inc. is a training studio dedicated to helping you reach your fitness goals. We specialize in teaching Pilates, based on the original method of exercise created by Joseph Pilates. In addition to Pilates, we offer TRX Suspension Training, Barre Pilates Classes and traditional Personal Training. We are proud to be celebrating our 9th year in business in Willowbrook, Illinois.
Our studio is a fully equipped Pilates studio featuring Reformers, Rehab Reformers, Cadillac, Stability Chairs and Ladder Barrel. Private, Duet, Group Reformer and Pilates Mat, Circuit, & Barre class sessions are offered within a dynamic, focused setting. Whether you are a high performance athlete or a post rehabilitation patient, Pilates can enhance your life.



Grab a MAT and join us for MARCH MATNESS 2017! This exciting campaign takes place around the globe as we celebrate the artful practice of 34 body weight movements that are intense, invigorating and effective in conditioning the human body. We will be adding Mat Classes to the schedule as well as other fun activities. Stay tuned for more details!



Now available at The PilatesBody...