A Little Bit About Our Staff
The PilatesBody, Inc. currently employs five Pilates instructors. Each instructor has gone through a rigorous training process to complete certification in their chosen field. Our five instructors are also certified personal trainers. Additionally, Physical Therapist, Janice White is a certified personal trainer. Instructors at The PilatesBody, Inc. hold certifications from STOTT Pilates®, Core Pilates NYC, the National Academy of Sports Medicine (NASM), American Council on Exercise (ACE), and National Strength and Conditioning Association, (NSCA). Each trainer is required to complete continuing education classes to remain current with the ever changing health and fitness industry. The PilatesBody, Inc. will always strive to place each client with a trainer to suit their individual needs.
Colleen Cozzi
---
Colleen Cozzi has been a professional in the fitness industry for over thirty years. She is a Level II STOTT Pilates® Certified Instructor and owner of The PilatesBody, Inc.
A graduate of Northern Michigan University, Colleen holds a B.S. in Physical Education and is a Certified Personal Trainer, with certificates from both ACE (American Council on Exercise) and NASM (National Academy of Sports Medicine). She is also a Gold ACE Certified Group Exercise Instructor and TRX Certified Suspension Trainer and has completed years of continuing education classes in Pilates, Group Exercise and Personal Training. Colleen is a long standing member of IDEA Health and Fitness Association.
Colleen became passionate about teaching Pilates after a total hip replacement forced her to re-examine her own training techniques. She believes the mind body connection can empower a deeper, more intelligent approach to fitness, and that the principles of Pilates can be incorporated into all aspects of movement education.
Colleen founded The PilatesBody, Inc. in September 2006 to share her passion for movement and exercise and to provide a welcoming environment where clients of all ages and abilities could work on improving their health and fitness. She is inspired every day by the people who come into the studio determined to change their lives.
Kelly Cozzi
---
Kelly Cozzi has been a member of the Pilates body team since 2010. With a passion for dance and movement that began at a young age, Kelly became a certified personal trainer through the National Academy of Sports Medicine. She is also a certified Level II STOTT Pilates® instructor and has completed Intensive courses in Mat, Reformer, Cadillac, Stability Chair, Barrels, as well as Special Populations and Injuries. In 2012 Kelly added both TRX and Balanced Body Barre certifications to her credentials. Kelly shares her natural enthusiasm for movement and attention to form in her group classes and private sessions. Clients can expect a thorough yet fun approach to their practice while they improve body awareness, confidence, and strength.


Kelly believes the STOTT Pilates® method has improved the balance in her body greatly, especially pre and post-natal. In 2009, at five months pregnant for the second time, Kelly began a twice weekly pilates practice that completely relieved the sciatic pain she had been experiencing. She was able to come to class until three days before her beautiful son Frankie was born! Kelly is also blessed with a daughter, Grace who was born in 2006. Kelly is a graduate of St. Xavier University and holds a Bachelor's Degree in Psychology.
Deanna Murray

---
Deanna came to Pilates as an experienced ACE and Cooper Institute Personal Trainer. Her passion for Pilates developed after having her son and daughter in her 30's and 2 invasive abdominal surgeries in her 40's. Pilates made a difference in her life and she choose to share her positive experiences with others.
In addition to her Stott Pilates certification, Deanna is Neuro Kinetic Therapy trained and specializes in the Pelvic Floor including pre and post-natal. Along with personal training and her group Pilates classes, Deanna teaches TRX, MOTR (Movement on the Roller), Circuit classes and Hula Hoop classes. When she is not at the Studio Deanna can be found on her bike, cycling across the Midwest! One of her recent accomplishments was the 350 mile "Peddle Across Wisconsin". Growing up on the Northwest side of Chicago, Deanna is a lifelong Cubs fan and dog lover.
Kat Saurbier
---
Staying active and keeping fit is an integral part of Kat's life. She has been a professional in the fitness industry for over 15 years, teaching everything from Kick Boxing to Pilates to Group Strength. Kat is a Stott Pilates® Certified Level I Instructor, and an AFAA Group Fitness Instructor. She is also certified in TRX Suspension Training and has completed the Stott Pilates® Total Barre training. Kat believes that one of the biggest benefits of the Pilates method is its emphasis on core strength and body control. Building a strong foundation and learning how to stabilize from the inside out are principles that can be applied not only in Pilates classes but also in other types of workouts, as well as in daily life. With an emphasis on form, fun and hard work, Kat's clients can expect a challenging and rewarding session. Kat has a Bachelor's degree in English from Michigan State University, and a Master of Arts in Teaching from National Louis University. She is an avid tennis player, a voracious reader and the mother of two teenage boys.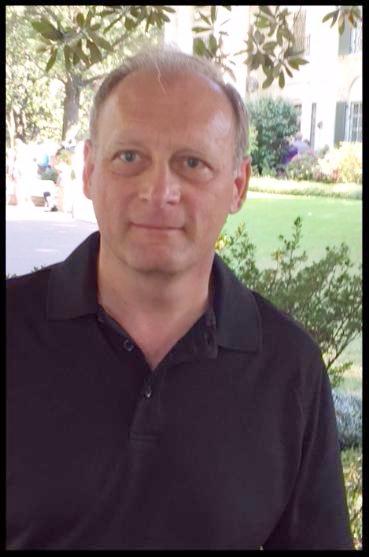 Jim Lange
---
Jim became a student at The PilatesBody in 2014 and immediately recognized the abundant health benefits Pilates provided. Pilates has been a transformative life experience for Jim as he found that he left each session having learned something new about the mind-body connection. Through hard work and dedication, he has changed his life and his body. He has mastered the daily process of staying fit and embracing a healthy lifestyle to maintain weight loss. Jim decided to pursue his interest in personal training and earned his Personal Trainer certification from NASM in October of 2017. Jim is a NASM certified Weight Loss Specialist and is in the process of completing NASM's Fitness Nutrition certification. Currently he is an apprentice at The PilatesBody with the goal of obtaining his Pilates certification. Using his training background and personal experience, Jim wants to focus on helping others reach their weight loss and strength goals at The PilatesBody.
Jim earned his Bachelor's degree in business management from DePaul University and has held increasingly responsible leadership positions throughout his career in the corporate world.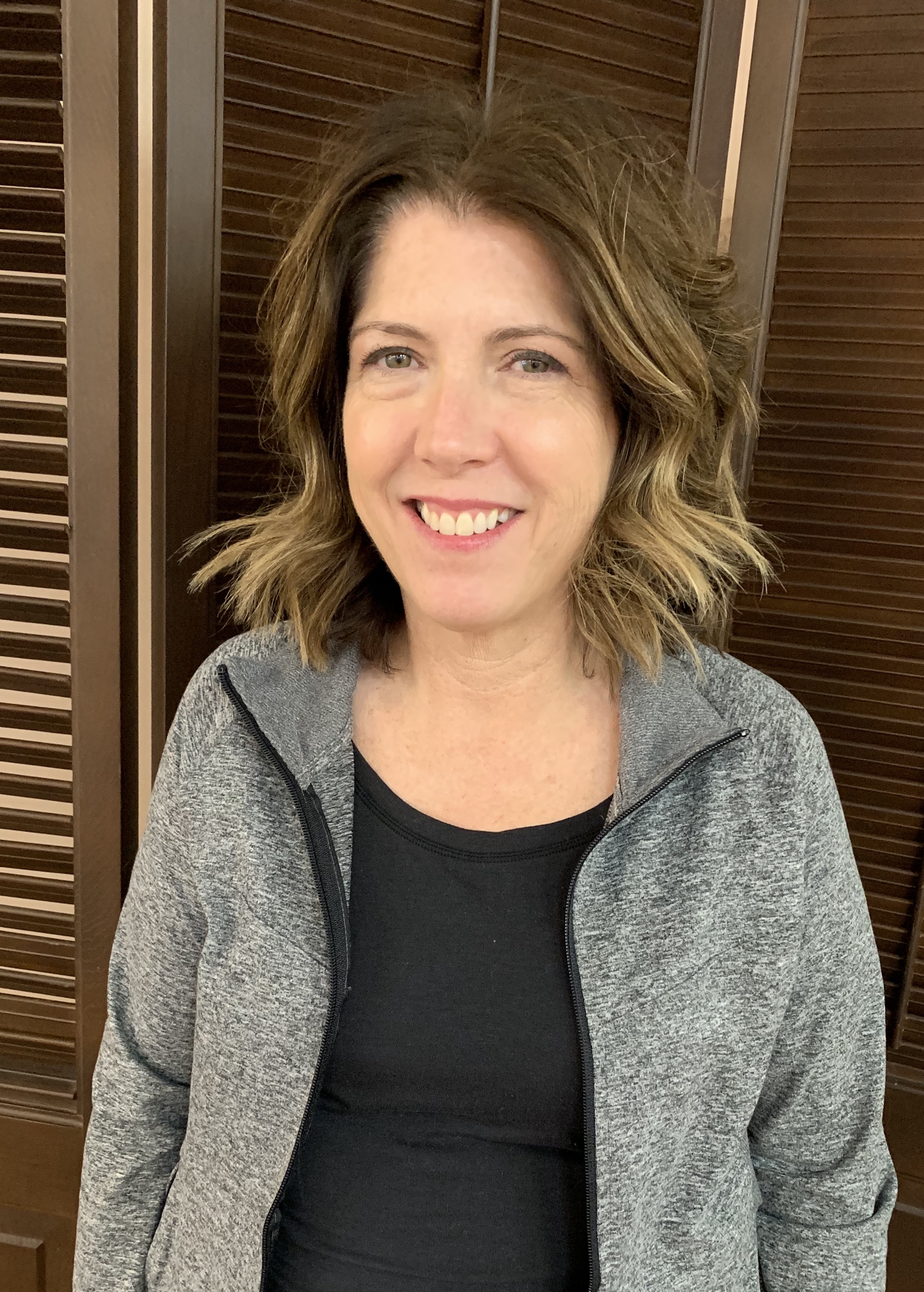 Geri McStay
---
Geri discovered Pilates and immediately loved the discipline and benefits of the practice. After years of taking lessons and learning the Pilates method, she made the decision to go through the training process to become an instructor. Currently she is nearing the completion of a comprehensive training program with Colleen to become certified with the PMA, Pilates Method Alliance. Her appreciation for the mind-body connection of Pilates has allowed her understanding that the body cannot go where the mind has not been. She looks forward to working with clients privately and in groups and is committed to helping clients reach their fitness goals and discover the benefits of Pilates. Geri is a certified addiction counselor and has a masters degree in criminal justice. She currently works for the Cook County Adult Probation Dept. as an officer and manages a unit of officers in the pretrial division.