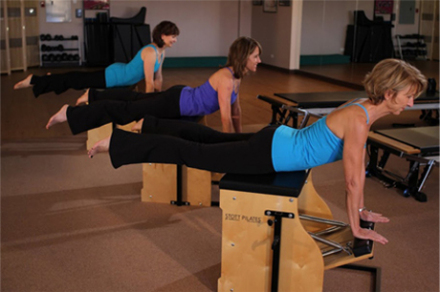 Welcome to The PilatesBody, Inc.
The PilatesBody, Inc. is a training studio dedicated to helping you reach your fitness goals. We specialize in teaching Pilates, based on the original method of exercise created by Joseph Pilates. In addition to Pilates, we offer TRX Suspension Training, Barre Pilates Classes and traditional Personal Training. We are proud to be celebrating our 9th year in business in Willowbrook, Illinois.
Our studio is a fully equipped Pilates studio featuring Reformers, Rehab Reformers, Cadillac, Stability Chairs and Ladder Barrel. Private, Duet, Group Reformer and Pilates Mat, Circuit, & Barre class sessions are offered within a dynamic, focused setting. Whether you are a high performance athlete or a post rehabilitation patient, Pilates can enhance your life.


Young Living's Thieves essential oil blend was created based on the historical account of four thieves in France who protected themselves from the Black Plaque with cloves, rosemary and other aromatics while robbing victims of the killer disease. When captured

,

they were offered a lighter sentence in exchange for their secret recipe. Young Living's proprietary Thieves oil blend includes clove, cinnamon bark, rosemary, lemon, and Eucalyptus radiata and has been

specially blended

to offer the same kid of defense. Thieves has been university tested and found to be highly effective against airborne bacteria.



Stop by the studio to try this amazing oil today!