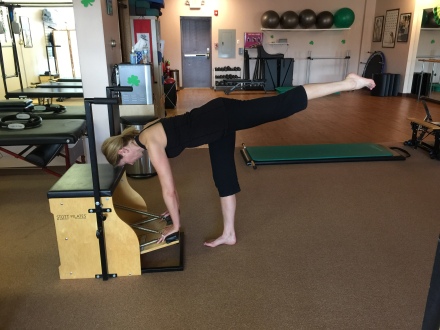 Our Studio
---
Located in Willowbrook, Illinois, our studio offers a warm and welcoming environment. We cater to the fitness needs of all our clients through both Pilates and traditional strength and flexibility training.
The PilatesBody, Inc. uses state of the art STOTT PILATES® equipment featuring the Cadillac, Rehab Reformer, Professional Reformer, Stability Chair, Ladder Barrel and more. For equipment based classes, we offer both private and group sessions of up to 4 or 5 people per group. We also offer Mat classes and can accommodate up to 10 per class, but require pre-registration.
The PilatesBody, Inc. has a full range of resistance equipment used for our clients who are interested in more traditional personal training, including weight training, TRX Training, Bosu training, Kettle Bell, cardiovascular and more.
We are equipped to enhance the performance of athletes, golfers, dancers and all those seeking to improve their level of fitness.
We are here to help you achieve your personal fitness goals.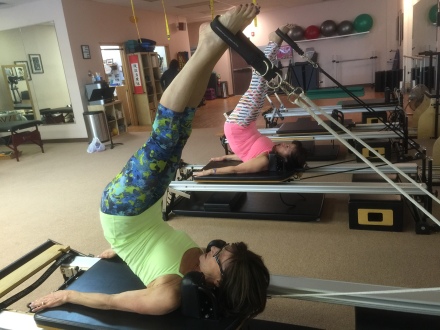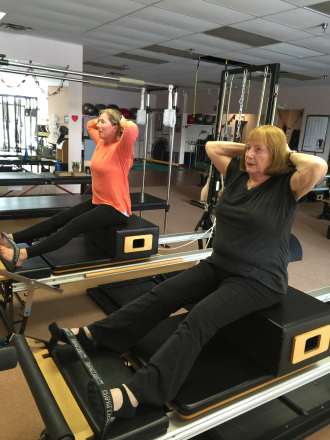 WHAT IS PILATES?
---
Pilates is a form of strength training that emphasizes core stability with mobility. It targets the muscles around the joints and helps strengthen the body from the inside out. The focus of Pilates training is on the deep abdominal muscles, deep back muscles and the pelvic floor muscles that help stabilize the spine. Regular practice can improve posture, strength, athletic performance, balance, flexibility, circulation and alignment. Pilates not only reduces stress but dramatically reduces the potential for injury by emphasizing quality movements rather than quantity. Focus and controlled breathing are essential elements that make Pilates a workout for the mind and the body. The more than 500 exercises in the Pilates repertoire are performed on the Mat, Cadillac, Reformer, Stability Chair, Ladder Barrel and other small pieces of equipment.
Policies
---
Scheduling and Cancellations:
Private, duet and group sessions are available by appointment only. Space is limited. To reserve your slot, please call 630.920.2639.
All appointments, privates, duets, groups or class* sessions, cancelled with less than 24 hours notice will be charged the one hour minimum. No exceptions.
Because our business is appointment based, it only works when those appointments are kept.
If you would like to reschedule a confirmed appointment, no problem! Just contact your trainer or the studio more than 24 hours in advance. If this happens, we can rearrange our planned work, and perhaps help someone else.
Payment is expected at the time of the service given. We will gladly accept Visa, Mastercard, cash, or checks written out to "The PilatesBody, Inc". Packages can be purchased at any time, and the rate of service will be deducted from the package for each session given.
*Class policy only applies to those who purchase packages of Mat in a series: No transfers for Mat credits
Postural Assessments:
The PilatesBody, Inc. requires all new clients to undergo a postural assessment prior to participating in training at the studio. For further questions about Postural Assessments, please call us at 630.920.2639
Studio Policies:
Please silence cell phones before entering studio space. If for some reason you are having a personal emergency, you may bring your phone with you into your session, but it must be kept on silent.
Please keep conversations to a quiet noise level.
Please remove shoes before entering the studio space. If you are using your shoes to do exercise other than Pilates, please make sure your shoes are clean and free of dirt or water before walking on the carpet.
Children are not permitted in the studio. In in an emergency if you need to bring them, please supervise them at all times and for safety reasons, they must be seated in the front of the studio reception area. The PilatesBody, Inc. is not liable for injury.
Studio Cancellations:
The PilatesBody, Inc. reserves the right the cancel classes/appointments due to instructor illness or emergency unavailability. We will do our very best to notify you immediately in such cases and will reschedule you at your convenience. The PilatesBody, Inc. offers only the most qualified Pilates instructors. In the case that your instructor is unavailable due to family emergency, illness or time away from the studio for continuing education, be assured you will be placed in capable hands.